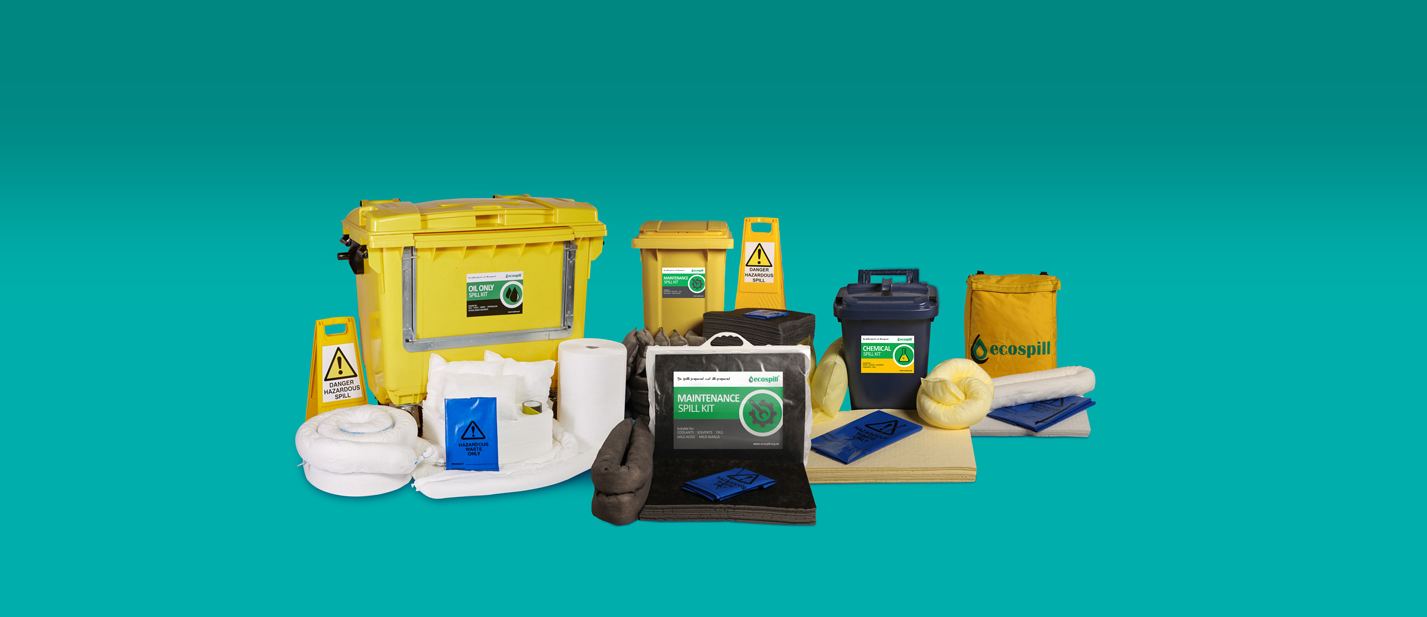 14 Oct

The different types of spill kits

Spill kits are available in different sizes to suit different situations. The Ecospill website features over 50 different choices of spill kits, there are three main types of spill kits that you can choose from Oil spill kits, chemical spill kits and maintenance spill kits.

Although the variety of spill kits on offer can seem a little overwhelming, your decision comes down to the type of spill that is likely to occur, the type of liquid, and transportability. Firstly, make a list of the type of liquids that you might (potentially) need to absorb – this will help you identify the spill kit that's right for you. Different kits are specifically tailored to certain liquids, so for example, are you handling fuels and oils, or liquids such as coolants? 

Next, try to identify how much liquid might be spilt at any one time (if for example, liquids are stored in certain-sized drums or vats inside your facility). This will help you understand the largest capacity you'll need to absorb. Finally, always locate your spill kits strategically, but if this is not possible, choose a spill kit that can be transported easily and quickly around your site.  

Read our previous blog where we feature how to avoid the risks: choosing the right spill kit. 

What Is In An Oil Spill kit?

Oil spill kits are a vital safety tool in any workplace that is dealing with oil. This includes areas of an organisation where external objects or machines, such as construction machines or vehicles, are brought in with grease or oil inside them. If there is a risk of them leaking their internal contents, an oil spill kit is needed.

Chemical Spill Kits

Chemical spills can be hazardous and dangerous to personal health and the commercial damage caused can be devastating to a company's revenue and reputation. Due to the dangerous nature of chemical spills, PPE should be used alongside with the spill kit and it is always advised that only trained personnel clean up chemical spills.

For information on handling a chemical spill correctly, check with government health and safety legislation or contact us today.

Maintenance Spill Kit

The maintenance spill kit is the most common and they are often found in workshops, factories and many other types of organisations. These commonly found kits can be used for use inside spills of non-aggressive water and oil-based fluids and mild chemicals.

All kits come equipped with a range of absorbent formats depending on the size of the kit including disposal bags and ties. A total 'one stop' package for a quick and effective response to spillages.

To learn more about which spill kit you require you should contact your local Ecospill distributor.