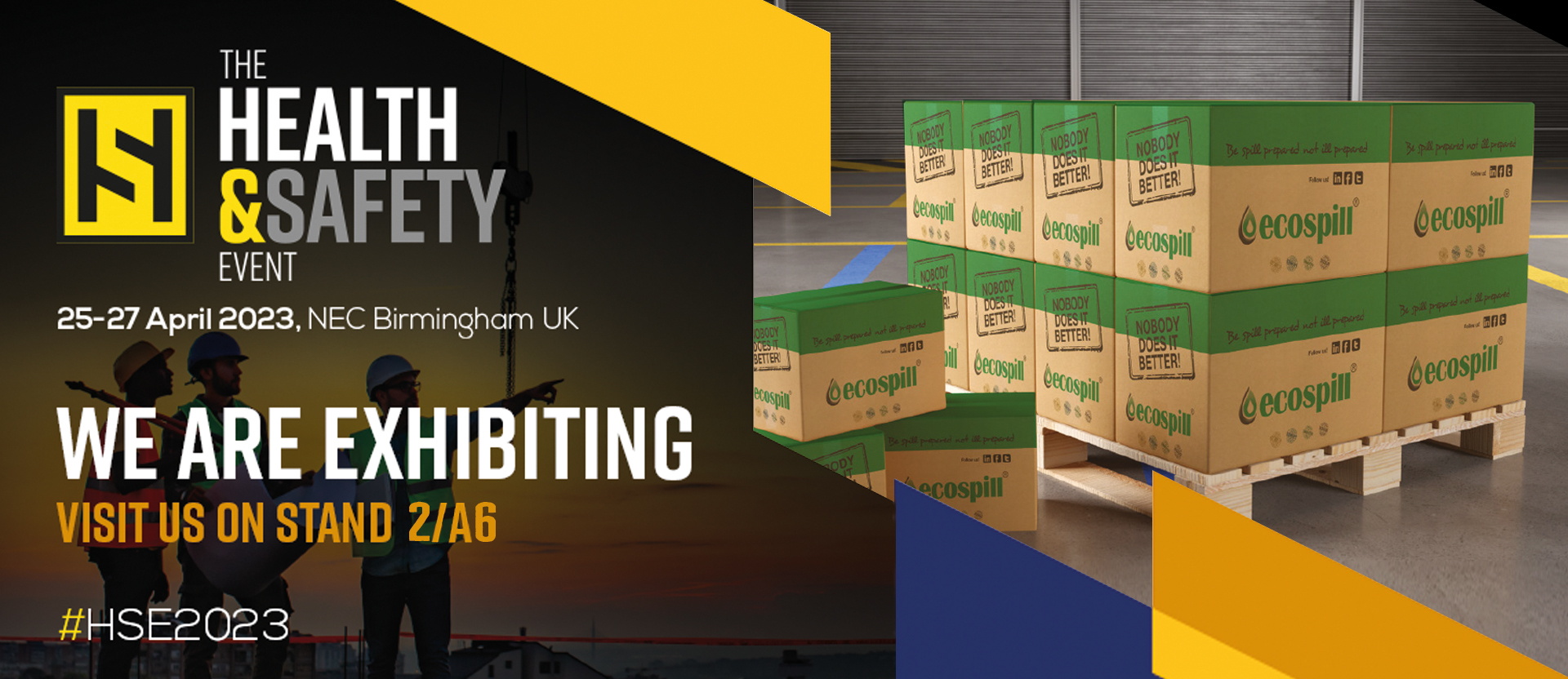 11 Apr

Ecospill will be at The Health & Safety Event

Located at the NEC Birmingham, The Health & Safety Event is the UK's largest gathering of anyone responsible for running a safe and efficient workplace.

With a unique range of seminars, practical workshops, and exhibition halls, it attracts thousands of workplace professionals from the industrial, commercial, and public sectors.

This year on 25-27 April, Ecospill are incredibly proud to be exhibiting at stand 2/A6. Come and say hello and meet the team as we showcase the latest spill safety products and training. Take advantage of the UK's premier event dedicated to improving occupational health & safety standards.

Why visit the exhibition

Alongside coming to see Ecospill and learning about the latest products and solutions to improve health and safety standards, why not build your own skills, knowledge, and expertise, and gain CPD points through the exhibition's expert-led content programme? Throughout the event, you will be able to stay up-to-date on regulatory changes and industry best practices essential to your and your colleague's health and safety. Finally, it will be a great opportunity to network with a similar professional from across the country!

Why visit us at stand 2/A6

Ecospill will be showcasing our innovative technology and top-quality spill solutions at the exhibition. Founded in 2010, our forward-thinking strategy has led us to become the UK's market leader in absorbents and spill control, with sales exclusively through distribution. Our corporate promise is for customer-focused quality, something which we are renowned for.

Come and say hello if you are interested in learning more about:

Hazardous Material Handling

Hazardous Material Storage

Environmental Management

Waste Management

Hazardous Material Handling

Legal Advice/Insurance

Occupational Health and Wellbeing

Occupational Hygiene

Slip and Trip Prevention

Warehouse Safety

What goes on at The Health & Safety Event

The event will be a hive of activity, but listed below are some of the things you can be expected to see when you come to visit us on 25-27 April.

Seminar Programme

Free to attend, earn CPD points and access high-quality educational content including legal & regulation updates, interactive sessions, and best practice case studies.

Meet leading brands

Ecospill will be joined by 250+ world-leading industry suppliers, so you'll be able to find everything you need for your health and safety management.

Expert advice

Access vital information and expert support to help any safety professional who is responsible for managing work-related road risk.

Networking opportunities

With specialist zones, dedicated forums and break-out areas, broaden your network and start building long-lasting relationships with other health and safety professionals.

Come say hello

Excited? So are we! Plus it's free to attend!

To get your FREE tickets to come to see Ecospill, all you'll need to do is click the link below to register today.